Infinity Bay Spa & Beach Resort offers luxurious rooms and amenities on award-winning West Bay Beach, Roatan, one of the top 10 beaches in the world. This exclusive property features a 300 foot long infinity pool.

The largest on the island - it stretches down to its white sandy beach. Surrounding the pool are palm trees and 145 Spanish-style villas, all with balconies overlooking the pool, exotic gardens and turquoise water.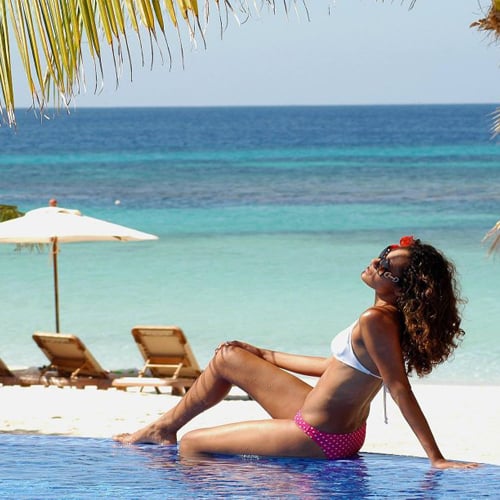 Infinity Bay is characterized by offering carefree vacations, regardless of whether you have a corporate event, plan your destination wedding or allow yourself to be pampered in its renowned Tranquility Spa. Underwater adventures abound with the world's second largest coral reef less than 50 feet from the shore.

When you need to cool off, out of the water, its restaurant and beach bar combine premium service and exceptional dining pleasure. Whether you're looking for an action-packed vacation or a relaxing, romantic getaway, the options for this unforgettable place are endless.