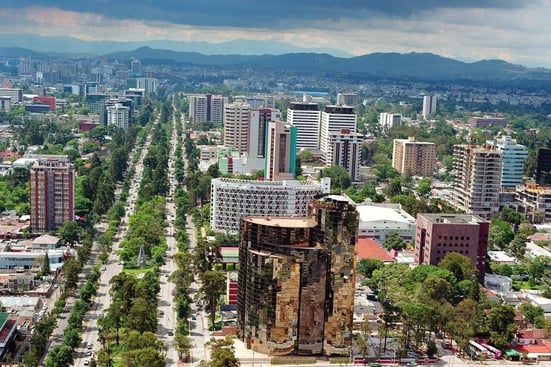 When you are looking for and adventure, you look forward to have new experiences and to learn everything you can about the place you are visiting. Nevertheless, you could always use some kind of guide to make the most out of your trip, so here we go! These are the 5 main cities of Guatemala that have a lot to tell you:
1. Guatemala City (Ciudad de Guatemala)
This is one of the first cities you have to visit, Guatemala City is the capital of Guatemala and has a lot of impressing places to visit. Let's start!
When you come to Guatemala City, the "Zona 1" (Zone 1) is one of the places you have to visit, as soon as you get here: you will be able to admire the incredible National Palace of Culture (Palacio Nacional de la Cultura, in spanish), which was built between january, 1939 and november, 1943. Right next to it you will find the Metropolitan Cathedral, don't forget to take a picture here!
What our Palacio Nacional de la Cultura will tell you:
Before it was built, this place was occupied with a prison and the City Hall, however, these were destroyed by two earthquakes. After that happened, during the government of General Álvaro Chacón, it was decided to launch a drawing competition, in order to get new proposals for the building they planned to have instead.
General Chacón died before it took place, so the project was paused until General Jorge Ubico became president, when it was finally resumed.
A curious fact about this project is that the place where the Palace was built, is the starting point for all the road routes that go across the country, this is the kilometer 0.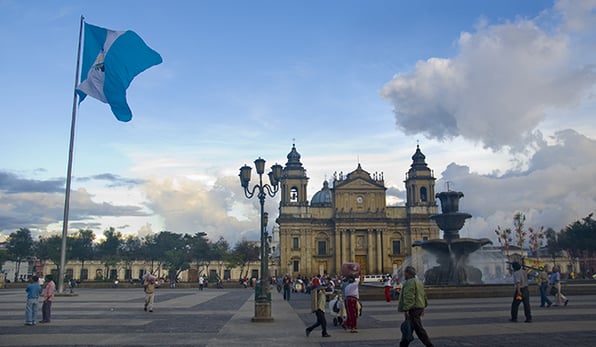 This beautiful city has a lot of history, and you can find many museums to visit and learn about it:
Museo Nacional de Arqueología y Etnología (National Museum of Archeology and Ethnology)
Museo Popol Vuh (Popol Vuh Museum)
Casa de la memoria Kaji Tulam (Memorial House Kaji Tulam)
2. Quetzaltenango
Quetzaltenango is considered the second biggest city in the so-called "eternal spring country". If you enjoy cold weather, rainy days and mountain-surrounded places, this is the place for you.
Across its territory it is possible to appreciate its history and interesting places, these are some of them:
Las Fuentes Georginas (Georginas Fountains)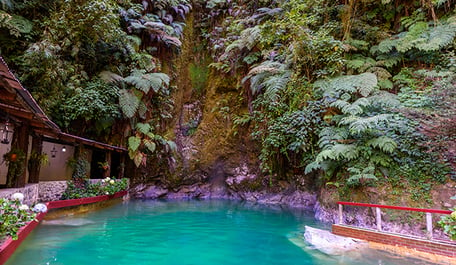 Museo del Ferrocarril de los Altos (Los Altos Railway Museum)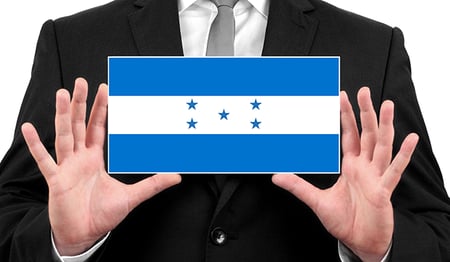 Fuente: guatemala.com
Pasaje Enriquez (Enriquez Passage)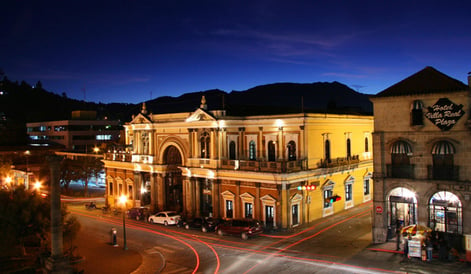 guatemala.com
Biblioteca Pública de Quetzaltenango (Public Library of Quetzaltenango)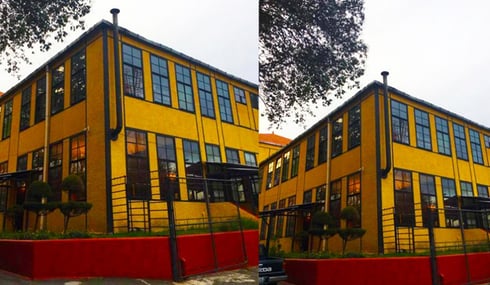 guatemala.com
What Quetzaltenango will tell you:
Quetzaltenango is also called Xela o Xelajú, but why?
There are many theories about these names. One of them relates that prior to the Spanish arrival, there was a volcano called Lajuj Noj, which means: ten ideas, so the volcano's sidelines were called She Lajuj Noj, meaning: under the ten ideas.
As time went by, and the new generations were growing, the last word was gradually removed and the name was shortened to She Lajuj, which eventually became Xelajú.
Other stories say that the name changed from Xelajú to Quetzaltenango because of the village's hero, Tecún Umán, who died in battle against Pedro de Alvarado, during the Spanish invasion. When he was defeated, a quetzal (the national bird), flew in the scene and placed itself on top of Tecún Umán's chest. Honoring his courage, the city was then called Quetzaltenango.
A curious fact is that Quetzaltenango means "under the quetzal's wall". Which one do you think is the true story?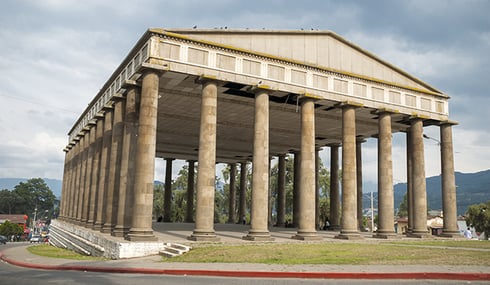 3. Antigua Guatemala
When you visit Antigua Guatemala it will feel as if you traveled in time, because it is one of those beautiful colonial cities, full of color and history. There is no place like this!
What Antigua Guatemala will tell you:
Antigua is one of the main cities in Guatemala, you can miss it! Here you will find its most iconic structure: Santa Catalina's Arch.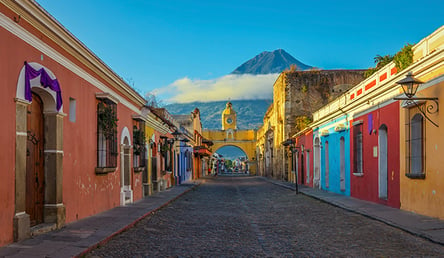 The story says that, back in the time, there were nouns living at Santa Catalina Convent. The rules dictated that they should not be seen, so they suggested to build an arch, that would serve as a passage from one point to the other. Nowadays, the place where the arch is located is called "La calle del Arco", which literally means "The street of the Arch".
The curious fact here is that this was the first city that ever existed in Guatemala and was called The Most Noble And Loyal City of Santiago de los Caballeros of Guatemala.
4. Puerto Barrios
Now, if you love hot weather, sun and sea, Puerto Barrios at Izabal, is the place you need to visit.
Puerto Barrios is an important city in Guatemala because of its privileged geographical position, which serves as the main exportation port in the country.
What Puerto Barrios will tell you:
Here you will find the Reserva Protectora de Manantiales Cerro San Gil, a protected springs reservation, and Refugio de Vida Silvestre Punta de Manabique, that serves as a wildlife refuge.
Puerto Barrios has impressive flora and fauna, and it is one of the tourists' favorite places for birdwatching. The curious fact about this place is that it got its name from former president Justo Rufino Barrios.
5. Escuintla
Escuintla offers an amazing and tropical weather, it also has many attractive places to visit. One of them is Pacaya Volcano, an active volcano that has been particularly active in the recent years. Despite that fact, it is safe for hiking, easy to ascend and, once you are on the top, the view is unique.
What Escuintla will tell you:
This city was founded by the pipiles, and was originally called Ytzcuintlan, Escuitlepeque. Later it was named Escuintla, which translates from nahuatl as "place of dogs", making a reference to the amount of dogs in the streets. These "dogs" were actually tepezcuintles, a type of rodent.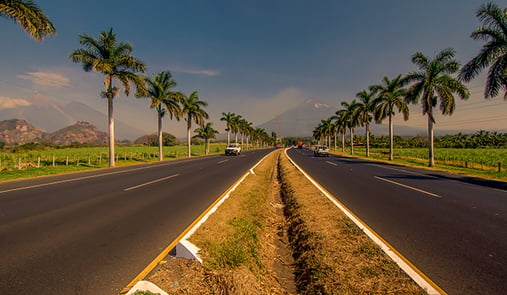 If you want to discover Guatemala, it is important that you take some days to explore the main cities that this amazing, culture-filled and colorful country has for you. Let the eternal spring land wrap its arms around you, dive into its legends and stories… this is a experience you have to live!