Located at almost 1,600 meters high, Atitlan lake it is one of the most outstanding tourist attractions in Latin America. For centuries it has been an unforgettable attraction from people of all continents and is hosting more than a thousand immigrants from all over the world.
Among them there are also scientists, who, thanks to the Mayan legends of these localities, search for archaeological remains of ancient civilizations and Mayan places of worship under the deep waters of this ancestral basin.
This lake has attracted poets, thinkers and tourists to our country. Many of those who have visited it decided to move their place of residence there, and the British writer Aldous Huxley described it as the most beautiful place in the world.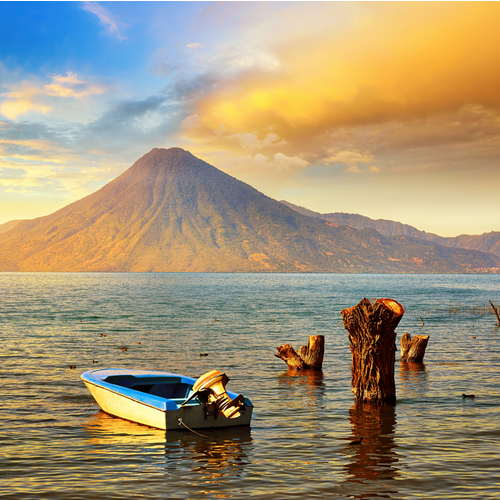 On the shores of the lake are the volcanoes of Atitlán, Tolimán and San Pedro La Laguna, better known as "The three giants", these natural mountain formations provide us with an impressive landscape and an extraordinary tour.
Around the lake you can also take advantage to visit the towns of Santiago Atitlán, San Lucas Tolimán, San Antonio Palopó, Santa Catarina Palopó, Panajachel and San Pedro La Laguna.
Discover the most iconic destinations of Guatemala with this exclusive helicopter tour of volcanoes and Lake Atitlán.