For lovers of adventure and adrenaline, the Agua (Water), Fuego (Fire) and Acatenango volcanoes are known as "The Trilogy" and have historical, cultural and environmental conservation importance throughout the history of our country.
Of these, only the Fuego volcano remains active, which makes it one of the most attractive tourist destinations, both for foreigners and local visitors.
Two of them also have their characteristic name in Mayan language and we can also identify them: the Water Volcano is Hunahpú and the Fire Volcano is Chi'gag. Another great curiosity is that Acatenango and Fuego (Fire) are linked together by a plateau, which is known as "La Horqueta".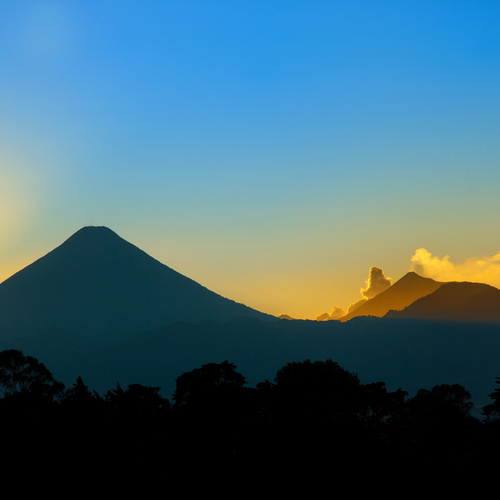 Climbing and mountain trekking lovers still make expeditions to crown the three summits, but these tours take place in a few days.
To have an unforgettable experience in one day you can enjoy visiting these three important summits of our country from the skies above.
Enjoy the adventure of your life today with our exclusive helicopter volcano tour.