This is the perfect escape for travelers looking for an unusual experience, enjoying the natural surroundings of the place.
With an extension of 450 hectares, this Natural Reserve invites you to visit it and enjoy a stay where you can create new experiences in the company of your significant other, family and / or friends that you will never forget while enjoying a pleasant walk through paths that lead you through impressive suspension bridges installed within the sub-tropical rain forest.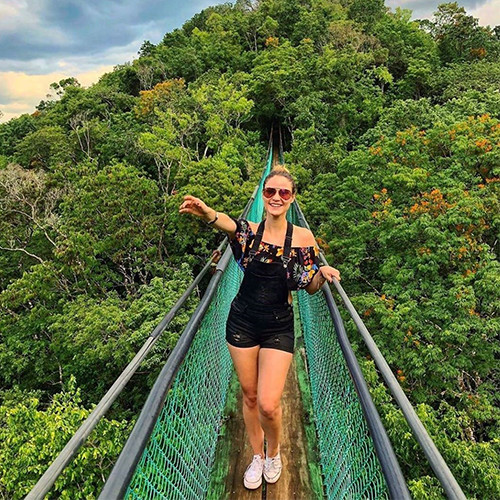 The park is also focused on the importance of conserving Guatemala's natural heritage.
For more than 15 years, Ixpanpajul has created an environmentally friendly project committed to its social environment with the aim of attracting a greater number of visitors seeking to live. Unique experiences to complement your travel adventures.
With activities in which you will interact with nature and highly trained personnel you can visit their facilities for 1 day only or, if you decide to stay, relax in one of their cabins, bungalows or camping area.