Flores Island is a city that exists since the Mayan civilization originally called Tayasal. Together with Santa Elena de la Cruz they form a city, which together with the central area of the town of San Benito, constitute one of the areas of Petén in which economic activities of commerce, tourism and industry are concentrated.
Flores is connected to the mainland by an artificial bridge that makes the city a small peninsula and serves as a means of communication with Santa Elena and San Benito.
This is the starting point for a wide variety of tourist destinations, including Tikal, Ixpanpajul, El Mirador, Actún Kan Caves, etc.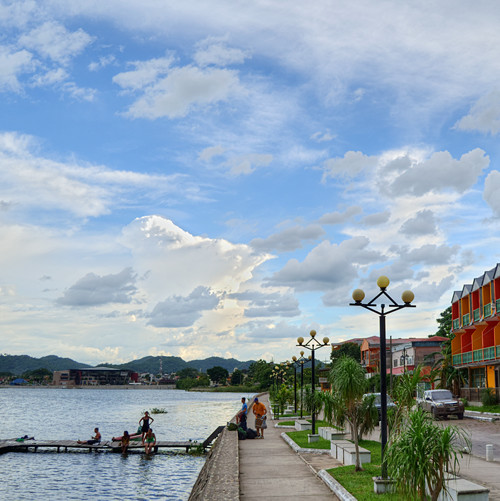 This small island covers one 3,148 square kilometers and has a diversity of hotels, restaurants and religious temples. In addition to an exciting multiculturalism thanks to the residents of different parts of the world who stayed living within the island.
This is a tour that you will enjoy from start to finish, appreciating the mix of nature and the architectural wonders of the Island from a different view with our exclusive Helicopter Tour of Flores Island.