This crystalline water lagoon is one of the hidden treasures of the Petén state. It has also great importance as it's located in the middle of some of the most important archaeological sites of the Mayan culture, such as Tikal and Yaxhá-Nakum-Naranjo National Park.
The vegetation in the depths is visible thanks to the clarity of the water and creates a beautiful underwater garden. It has a depth in the center of approximately 5 to 7 meters, depending on the time of year.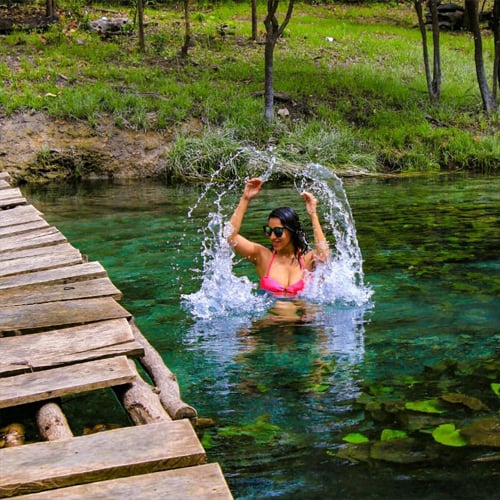 The state of conservation of this natural paradise is one of the biggest attractions for tourists. In addition, its name comes from the crater shape it possesses and the intense turquoise blue color of its waters.
A journey in which you can also enjoy hiking, swimming, snorkeling and living an experience full of tranquility and surrounded by nature.