Enjoy two incredible destinations in the cradle of the Mayan civilization. First: Tikal, which is one of those unique places in the world in which the past and the present merge in an exceptional and spectacular way, leaving, forever, its images engraved in the memory of its visitors.

Monkeys and birds will also accompany you during a tour in which the local flora and fauna are the protagonists.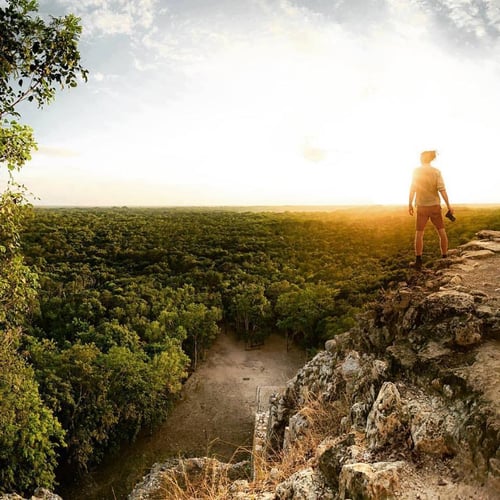 El Mirador is the ideal place for travelers who want to enjoy a completely natural destination, there is no infrastructure (hotels, lodgings) and it's distinguished for being a true adventure of exploration in no way suitable for the average tourist.

An unforgettable experience in which you will be able to enjoy the aerial view of the majestic Peten jungle and will be able to explore the wonders of the vestiges of these two majestic cities.