One trip and two amazing destinations to visit. Taking a Helicopter flight from the Flores airport on a gorgeous 30 min tour. approximately, an opportunity you can't miss to visit this wonderful site, cradle of the Mayan culture.
The Danta is the best known structure of this complex, it has an impressive volume and an estimated height of 74 meters.

This is followed by the El Tigre (The Tiger) pyramid, which is 55 meters high. These two are part of the set of 35 buildings that are around the site.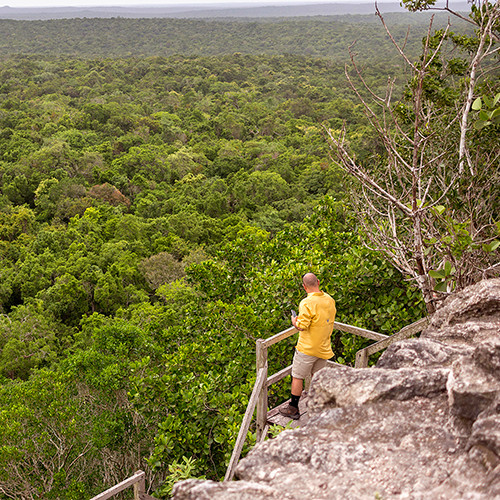 You can also enjoy nature in its purest state. The crystal clear waters and the opportunity to enjoy the underwater nature seen up close.

Crater Azul (Blue Crater) is one of the preferred destinations for fans of sports such as snorkeling and bird watching, which can be seen during this tour.