Located on the shores of the lake within the Flores Island, this hotel is wrapped in a homely and quiet atmosphere, in addition to having 20 rooms with private balconies and an excellent view of Peten Itza lake.

It has a small indoor pool and a Jacuzzi. In addition to being in a central area of the island so you can take a walk and explore the surroundings.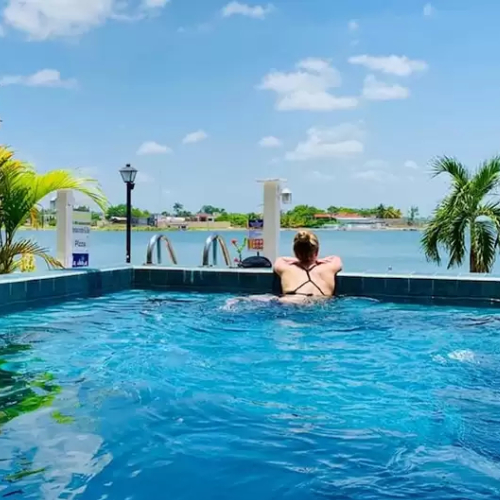 You can enjoy other services such as laundry, lounge area and wi-fi throughout the complex, with the restaurant and Bar "Bella Vista" and a Travel Agency within the facilities.

For travelers looking for an enriching experience, this is an excellent option as visitors from all over the world prefer this type of accommodation for its comfort and simplicity.