Located in Santa Elena, Peten on the shores of Petén Itzá lake, this hotel has an atmosphere wrapped in a Caribbean setting. With 46 spacious rooms and 2 exclusive suites with wonderful views of Petén Itzá lake.

It also offers laundry services, safe deposit boxes, swimming pool, Jacuzzi, restaurant and Bar "Las Ninfas", air conditioning, parking services, travel agency, wi-fi, elevator and 3 conference rooms to accommodate up to 300 people.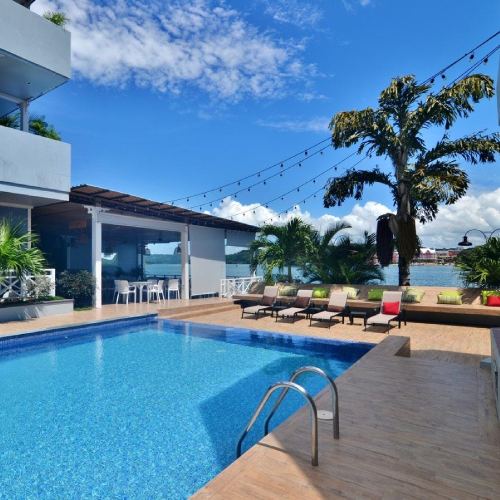 With more than 45 years of experience in the tourism business, which makes it one of the best positioned corporations in this region.

If you want to continue your vacation adventure in other destinations, the hotel also offers the services of its travel agency. Plan your next destination while you enjoy your vacation in Petén.

There is also 24-hour service at the reception to assist you in the least of your inconveniences.