Bolontiku Hotel blends naturally into the jungle, offering a perfect mix between nature and contemporary comfort. Therefore, guests and visitors are connected to their most natural side, letting themselves be led by the hand of the Mayan deities to a quiet stay on the shore of the mystical Petén Itza lake.

The resort has a dock for guests arriving by boat. In the special tour desk you can organize cycling activities and island excursions.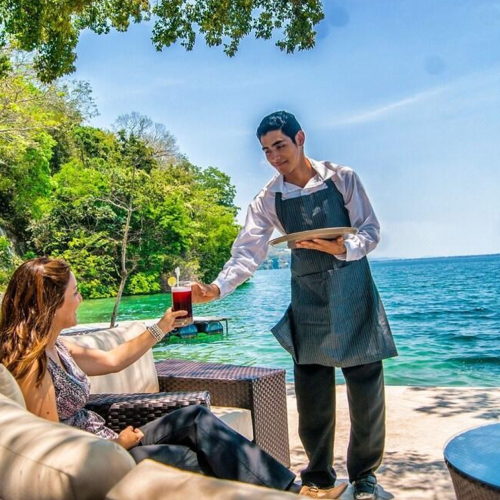 The rooms have an air-conditioned system, flat-screen TV, a minibar, with incredible views of the lake and a private bathroom with a shower, a hairdryer and free toiletries.
The resort also has a restaurant that serves international specialties and meals with the typical gastronomy of the area.
To make your vacations and trips to the sites of Tikal, El Mirador, or another of the wonderful archaeological sites of Petén an unforgettable experience.