This relatively new complex opened in 2019, offers a range of services to its clients for their various trips.

With rooms and exclusive suites, meeting area, event salons, rest areas, a grill specialties restaurant, swimming pool, gym, sport courts and exclusive parking services.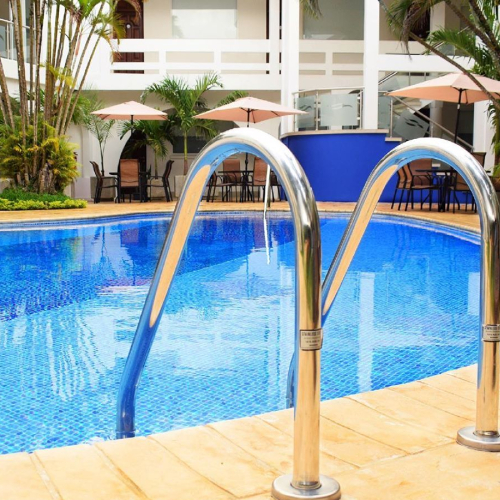 All the staff awaits their guests with open arms so that executives and tourists, national or foreign visitors, can enjoy their services and amenities 24 hours a day.