Located in the bay of Amatique in Puerto Barrios, Izabal, the complex offers accommodation with facilities and a variety of services to enhance your comfort and elevate the guest experience.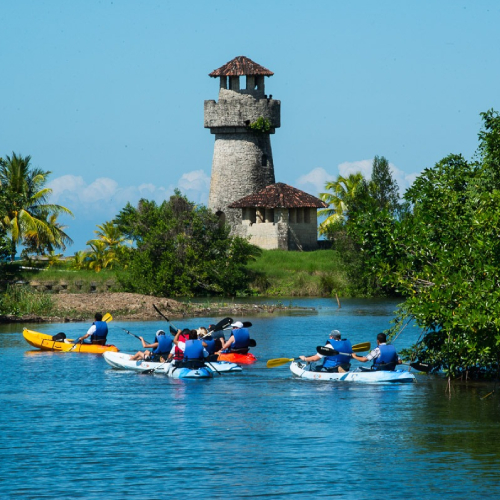 The rooms are equipped with a standard set of services to complement your stay and ensure that all your needs are met.

Within the complex you can take advantage and try 2 types of Caribbean cuisine at the Mangos and Puerto Chico restaurants in which the culinary heritage of the Caribbean is fused in each dish with the Garífuna tradition characteristic of Puerto Barrios.